Ian Brown.
---
Ian Brown was born on the 20th of February 1963, he grew up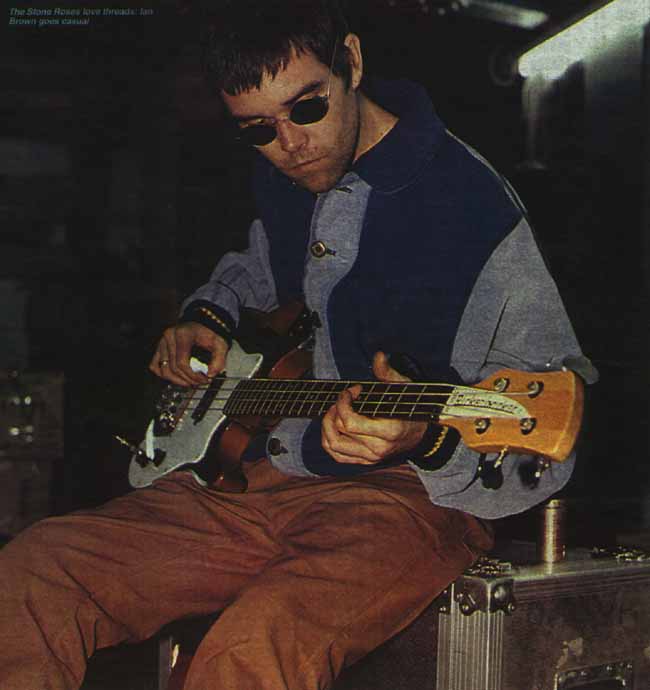 in a suburb of Manchester called Timperley. Both Ian and John grew up on the same street as where the Bee Gees once lived. Ians father was a Joiner and they led a very normal life. Ian claims to have met for the first time when he was four years old in a sand pit and so the Stone Roses legend began.
Ian met John again when they both began to go to Altrinchen Grammar school, it was here that they began to gel because of Punk. Ian was always very loud.During the years before Punk, Ian was a pop virgin but with relatives who had a killer music taste, he grew up listening to Beatles, Hendrix, The Kinks, Tom Jones, Old Motown.
The punk era, it excited Ian, and led him to The Sex Pistol and Lydon's arrogance and anarchism which would show in Ian Brown in his later years. Punk was when Ian and John came together, Ian the rowdy Extrovert and John the quiet dreamer.