THE STONE ROSES - WHERE ARE THEY NOW.
---
JOHN SQUIRE
After the Roses split John went to a pub where he saw Chris Helme busking, he asked him would he like to pursue a new music project. Chris believing that all his christmas presents must have come at once said ' Yes ', thus The Seahorses were born. They were joined by Fletcher and Gallagher and the group became world popular eapecially in Japan with their album ' Do It Yourself '. John is still playing lead guitar and still appears on stage with his 'Les Paul'. But the Seahorses drummer left and at the moment, they have a replacement drummer with a new album not too far away.

MANI
Not too long after the Roses last stand at Reading. Mani announced that he would join the Glasgow band ' Primal scream ' a band that the Roses always had a respect for
.Here his bass has found a good home and he fits in well. He plays on the album titled ' Vanishing Point' where his bass provides the back bone to the music. he now seems to appear a Co- frontman to Bobby Gillespie. Mani still holds a grudge against John for leaving the band. Mani can also be found playing on Ian Browns Album.
IAN BROWN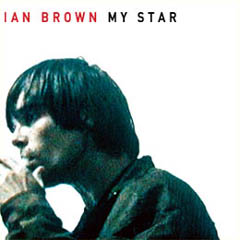 Ian had dissappearsed for quiet a while up until only recently when he released the single ' My Star ' and which was then followed by his album ' Unfinished Monkey Business ' which did very well in the charts. Ian also holds a grudge towards Squire and takes cuts at him in many of the Lyrics of his new album. On this album we find that both Reni and Mani play on it at different stages and has a very different sound to that of the Roses.
RENI
Reni still hasn't appeared since the Roses split besides playing on Ians album but is rumoured to be playing with a rock band but I am sure that reni will return in some musical form or other as how can the best drummer of generation just disappear